Transportation Shout-out
When over 11,000 students and 600 employees need transportation each day in order to arrive safely at school and do the work of a School District, we turn that task over to THE BEST OF THE BEST! Over 60 school busses run throughout the district daily as well as nearly 100 vehicles. That's a monumental task that we often take for granted. Please take some time in the next few weeks to thank a transportation worker for all of their hard work in literally keeping our district on the move! We couldn't do it without you!
ICSD has over 90 employees working tirelessly to make sure that our students are transported to school and home safely each day. These employees begin as early as 6:00am everyday, are highly trained at what they do, and are making a difference in the lives of our students with their warm, friendly faces and genuine love and concern. THANK YOU from the bottom of our hearts!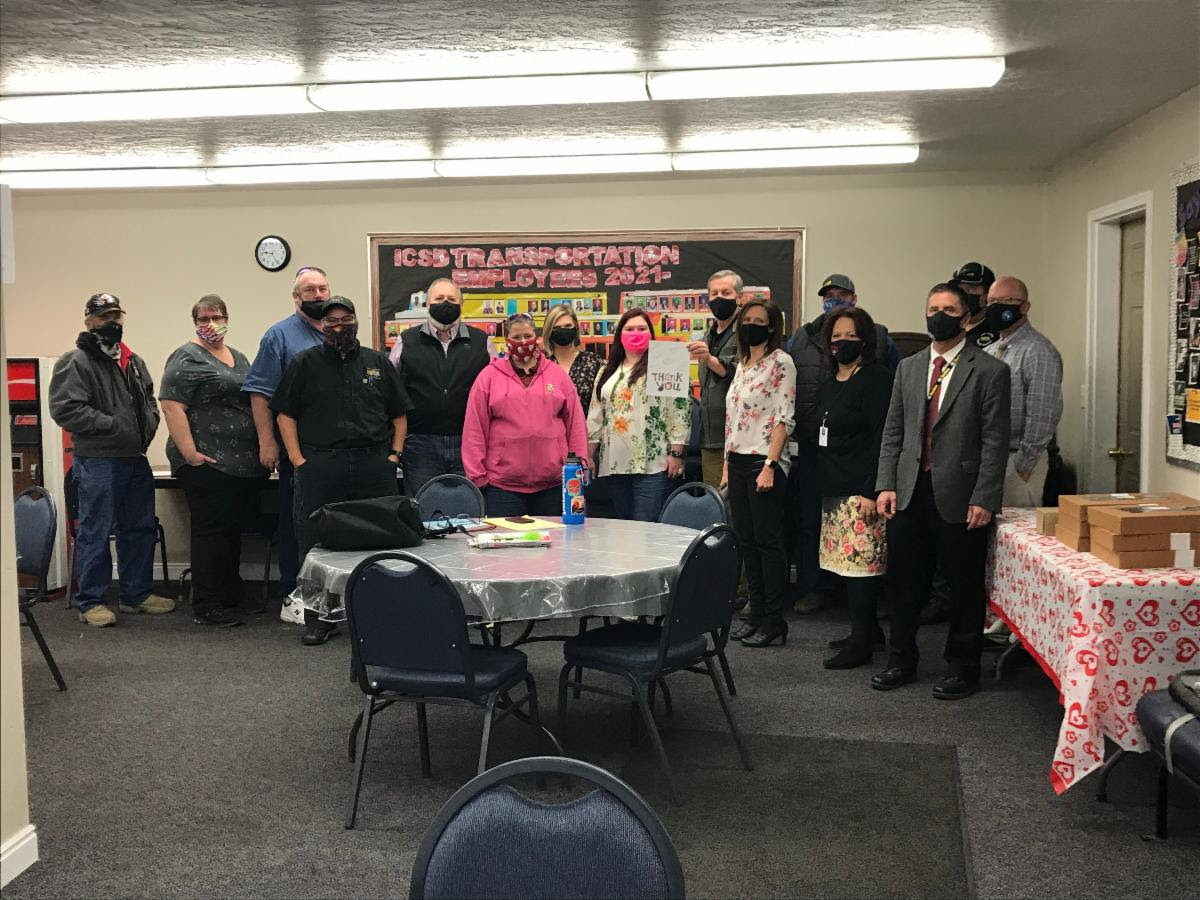 You might wonder what happens when a bus breaks down… WELL, this great team of mechanics is there to make sure that the district's fleet is safe and working, even when a breakdown occurs in the middle of the night. We also learned that anything that has an engine, and is used in our district is fixed and maintained by these amazing guys. They are so well trained at what they do that they even hosted their own training for mechanics around the state last summer. YOU are AMAZING!